About Us
Welcome to the Anglican Parish of Tweed Heads. We are a parish within the Anglican Diocese of Grafton and the last parish in NSW before crossing the border into Queensland. We are a part of the Anglican Church of Australia and the world-wide Anglican Communion.
Our Parish Church, St. Cuthbert's, is located in the bustling heart of Tweed Heads, a community that stretches along the banks of the Tweed River in north-eastern NSW.
Our Church is named in honour of St Cuthbert, Bishop of Lindisfarne (684-687) and a saint of the early Northumbrian church in the Celtic tradition. Our Parish seeks to honour the traditions of the Anglican Church whilst remaining open to the movement of God's Spirit in the world.
As a Parish, we extend to you an invitation to join us for worship on any occasion.
Service Times: (NSW time)
Sunday:  Holy Communion 9am
Wednesday:  Holy Communion 10am
Changes to Service Times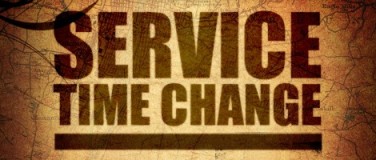 At our Annual General Meeting on 18th Feb 2018 parishioners voted to move to a combined service on a Sunday at 9am.
Current services are at 9am on a Sunday and 10am on a Wednesday. Please note that these are Daylight Savings Times.
There are no Wednesday services during January 2019.
The 2019 Annual General Meeting will be held on February 24th following the 9am service. All parishioners are encouraged to attend.
MISSION AND MINISTRY OPTIONS
Click the link below to view the full document.
MISSION AND MINISTRY OPTIONS FOR 2020 AND BEYOND